Cayley Mountain Resort
Cayley Mountain Resort is located in the Central Drakensberg, overlooking the Cathkin Peak and Sterkhorn ranges. The Bell Park Dam lies stretched out in front of the development offering breathtaking views from the comfort of your unit. It is here where you wake up to craggy mountainscapes coloured with green, blue and orange hues during the warm summer months. In the wintertime the blue mountains meet the oat coloured landscape and misty clouds descend, often treating guests to soft snowfall.
More Info
Resort Facilities
We know that holidays are a time for breaking the mould of the daily grind, discovering new things and having fun and so we planned our Resort's facilities with this in mind. Day Visitors have limited access to our Onsite Facilities. Please contact us on 036 468 1222 to secure your booking at our Restaurant, Body Bliss Day Spa, Leap Adventures or Beach Club!
Daily@Cayley
A small convenience store is situated in the Main Complex offering those forgotten necessities. Operating hours are Monday and Friday 8am to 7pm, Tuesday to Thursday, Saturday and Sunday 8am to 5pm.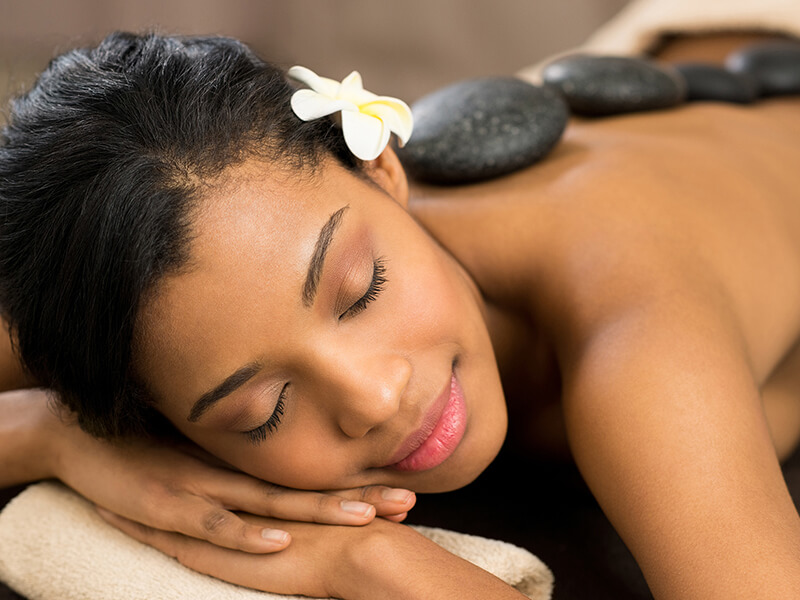 Body Bliss Day Spa
Relax, be pampered and indulge in some beauty treatments to melt your stress away.
More Info
Cayley Beach Club – Waterpark
An inflatable floating waterpark. Expect non-stop fun in the sun for guests of all ages as you slip, slide and bounce on the water.
LEAP Adventures – Quad Biking
Explore the beauty of Central Drakensberg during a thrilling quad bike trail!
More Info
Hiking trails
The Berg is renowned for challenging yet fun trails. Enquire at Reception for more information on trails that start on-site as well as in the area.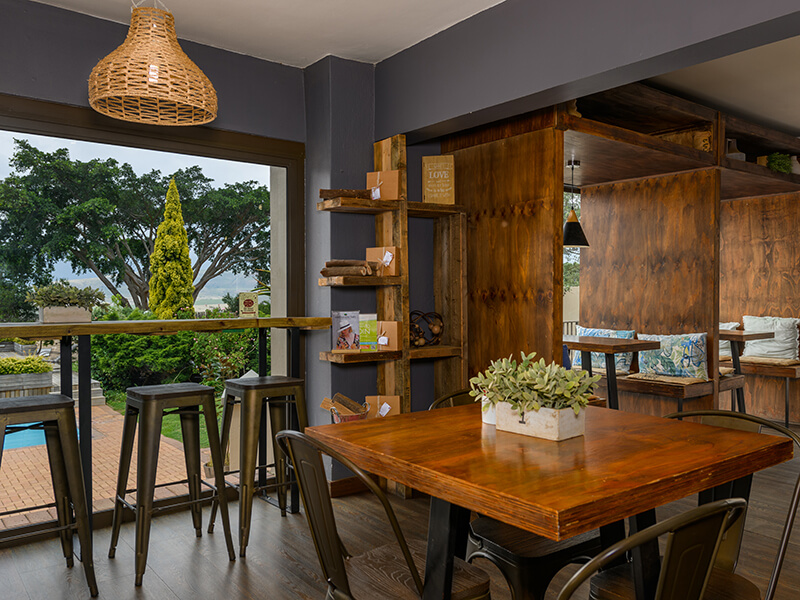 Steam Café
Choose from a variety of coffee and other hot beverages and savour it while enjoying stunning views over the Berg.
More Info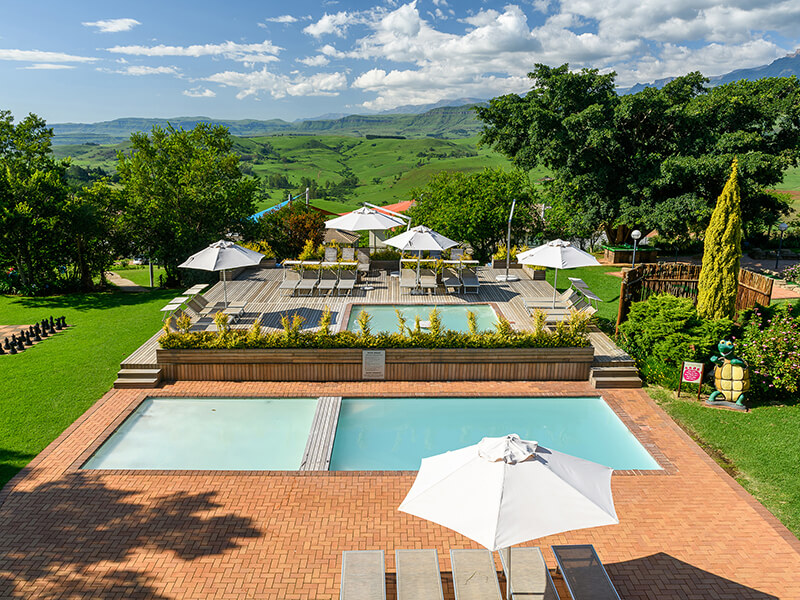 Swimming Pools
Take advantage of our array of refreshing pool experiences for the whole family. These include a kids' pool, the main swimming pool and a relaxing outdoor Jacuzzi situated next to the main pool at Cayley Lodge. Opening early 2022, enjoy the amazing view from the pool located on the edge of Cayley Mountain Resort itself.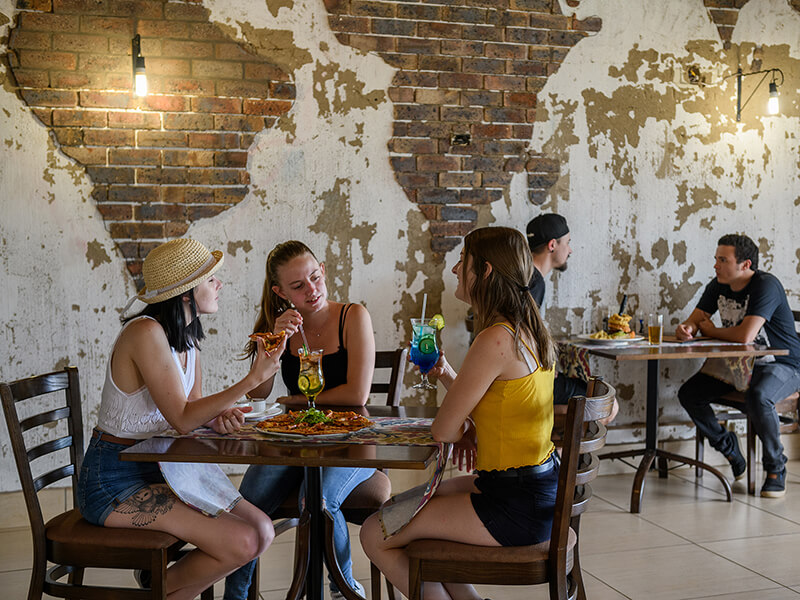 Restaurant and Bar
The Bell & Whistle has a warm, welcoming ambience, with comfy couches and a fireplace for those chilly nights in the mountains. The fully stocked bar offers a variety of delicious cocktails while the restaurant's menu features a delicious choice of meals.
More Info
Ownership Options
Our holiday home ownership options not only ensure that you have guaranteed accommodation at Cayley Mountain Resort but that you are also assured a sound investment.
Invest in a Luxury Mountain Villa
This option is for those who wish to purchase an Hotel Suite up to an entire 3 bedroom upmarket Villa mainly for its excellent investment return potential. You are guaranteed personal usage time in your luxury Villa each year. This is also known as Sectional Title Ownership.
View Option
4 Weeks Guaranteed Holiday Time
This option guarantees you 4 weeks of exclusive holidays in your own luxury, self-catering holiday Villa or a Suite within the Villa. This is also known as Fractional Ownership.
View Option
1-3 Weeks Guaranteed Annual Holiday Time
This option guarantees you 1 to 3 weeks holiday time in your own beautifully furnished modern Chalet with access to all the Resort facilities. This is also known as Timeshare Ownership.
View Option
Benefits
When you purchase into Cayley Mountain Resort you automatically enjoy membership to the Beekman Managed Portfolio. Not only do you get guaranteed holiday time but also a wealth of other benefits, including exclusive access to the other high-end resorts developed and managed by BMP. You also get the option to exchange into 4000+ local and international resorts!
HOLIDAY FLEXIBILITY
HASSLE FREE OWNERSHIP
EXCLUSIVE ACCESS TO ALL BMP LUXURY RESORTS
EXCHANGE POSSIBILITIES - IEXCHANGE